Bmp resizer
World's simplest bitmap tool
This is a free browser-based utility that resizes bitmap files. You can resize your bitmap via the options by specifying the desired width and height (in pixels) of the new bitmap or drag the bitmap by its corners and adjust its size interactively. You can also preserve the aspect ratio of bitmap sides and change the dimensions proportionally. Created by graphics designers from team Browserling.
We just created
Online GIF Tools
with dozens of utilities for editing GIFs. Check it out!
A link to this tool, including input, options and all chained tools.
Click here to select an image from your device, press Ctrl+V to use an image from your clipboard, drag and drop a file from desktop, or load an image from any example below.
Release your mouse to import this file.
Your file is being imported...
Bmp resizer tool
What is a bmp resizer?
This online program changes the dimensions of a BMP image. It can increase or decreases the width and height of a bitmap to any size you need. The new dimensions can be entered in the width and height options fields. If the width or height field is left empty, then the new width or height isn't updated and that dimension is displayed in its original size. You can also resize the BMP manually by clicking and dragging the resize boxes around the border of the input image. If you want the ratio of the bitmap's width and height to be constrained, use the "Lock Width/Height Ratio" resize mode. This mode fixes the proportion of width to height so that if one of them changes, the other changes automatically.
Bmp resizer examples
Click to use
Resize a Pupper
In this example, we use our resizing program to reduce the size of a BMP picture. The original bitmap size is 250px by 330px and the resized one is 152px by 200px. To prevent the picture of the doggo from shrinking (or stretching) disproportionately in the output, we enable the "Lock Aspect Ratio" option. This option makes sure if one of the sizes shrinks (or stretches) the other does exactly the same.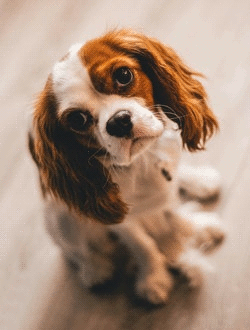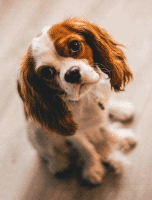 Required options
Resize BMP image width and height proportionally.
Create a Square Mario
This example resizes a bitmap without keeping the aspect ratio of its sides. It loads a bitmap of Mario in the input, turns off the aspect ratio lock option, and sets both the height and width to 200 pixels. Thus, in the output, we get a square image of the vertically squeezed superhero.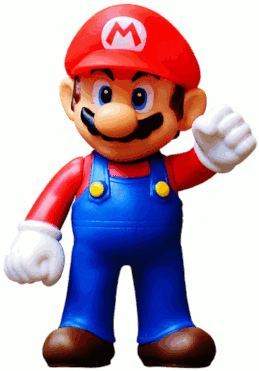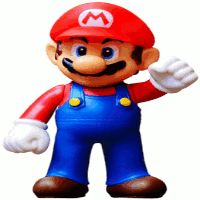 Required options
Resize BMP image width and height proportionally.
Quickly convert a BMP file to the base-64 encoding.
Quickly convert base-64 encoding to a BMP file.
Quickly convert an opaque bitmap to a transparent bitmap.
Quickly create a bitmap file from random colorful pixels.
Quickly change the width/height of a bitmap.
Quickly animate a bitmap sprite sheet.
Coming soon
These bitmap tools are on the way
Edit and Draw Bitmaps
Create and edit bitmaps in your browser.
Change Bitmap Colors
Substitute one color for another in a bitmap.
Change Bitmap Depth
Change the number of bits per pixel of a bitmap.
Pixelate a Bitmap
Increase pixel size in any bitmap area.
Convert a Bitmap to Grayscale
Leave only grayscale tones in a bitmap.
Make Bitmap Black and White
Reduce all bitmap colors to just black and white.
Duplicate a Bitmap
Make copies of bitmaps and paste them together.
Rotate a Bitmap
Rotate a bitmap by any angle.
Crop a Bitmap
Select a region from a bitmap.
Skew a Bitmap
Skew a bitmap by an arbitrary angle.
Shift a Bitmap
Shift a bitmap to the left or right.
Add a Border to a Bitmap
Add a border around or inside of a bitmap.
Flip a Bitmap Vertically
Turn a bitmap upside-down.
Flip a Bitmap Horizontally
Make a mirror copy of a bitmap.
Extract Bitmap Color Palette
Find all colors in a bitmap and extract them.
Convert GIF to Bitmap
Save GIF frames as BMP images.
Convert BMP to GIF
Convert a bitmap to a single-frame GIF.
Convert Bitmap to Data URI
Create a Data URL scheme of a bitmap.
Convert Data URI to Bitmap
Convert a Data URL scheme back to a bitmap image.
Destroy a BMP
Destroy parts of a bitmap and make it glitchy.
Subscribe!
Never miss an update
Notifications
We'll let you know when we add this tool